About WELCOME
CEO's Message
Thank you for visiting website of Welcome Financial Group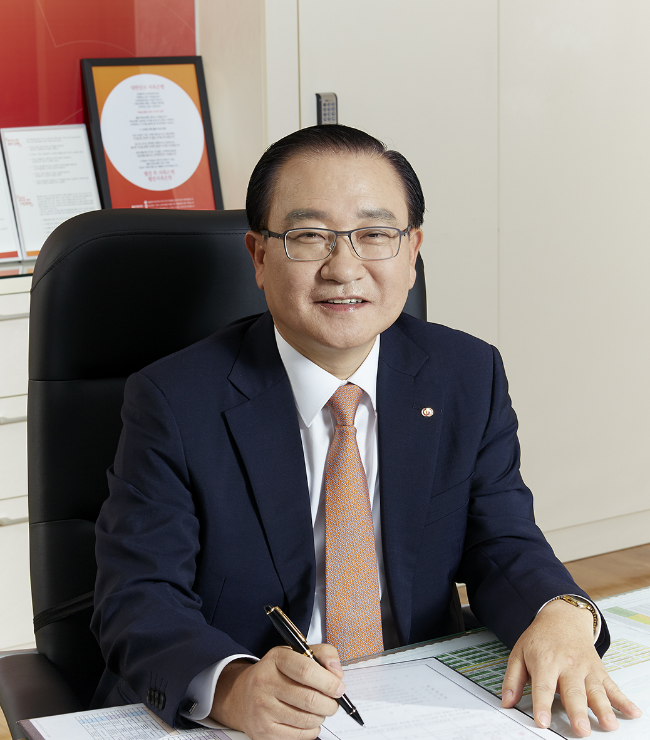 Nice to meet you. I'm Son Jong-ju, Chairman of Welcome Financial Group.
Thank you for visiting website of Welcome Financial Group.

Since its establishment on October 18, 2002, Welcome Financial Group has grown into a digital comprehensive financial group that provides a wide range of financial services, including savings banks, capital, asset management, start-up investments, and rental services by using "customer-centered management" and "ethical management" as its management philosophy.
Welcome Financial Group has grown based on customer trust, and through constant innovation and change, we strive to establish ourselves as a reliable partner for customers and a trusted representative company in the overall financial industry. We want to become a prestigious company of the digital comprehensive financial group by actively utilizing the digital DNA accumulated so far. We will do our best to develop new products and services so that customers can conveniently use WELCOME's services anytime, anywhere, to maximize customer convenience, and to provide various financial services suitable for customer situations such as credit, investment, and asset management.
All employees of Welcome Financial Group promise to create better quality products and services through constant challenges and innovation in a rapidly changing financial environment and to provide financial solutions optimized for individual customers' financial needs by integrating various financial services.

We ask for your continued interest and support for Welcome Financial Group.
Thank you.